Vibrating tounge / genital piercing made of surgical steel
IN ORIGINAL PACKAGING. Including 3 batteries.
ONLY HERE WITH US you will get the suitable spare batteries for this article!
In our testrun one battery lasted for at least 45 minutes with no loss of vibrating strength.
Suitable for all kinds of games... Turn it on through turning the battery clockwise - and off again by turning it counterclockwise...
Not for permanent use! You should remove, dry and clean the piece after having fun with it!

We are warning about low-price disposable copies by other manufacturers!
These are in bad quality with only slight vibrations and are to throw away after use!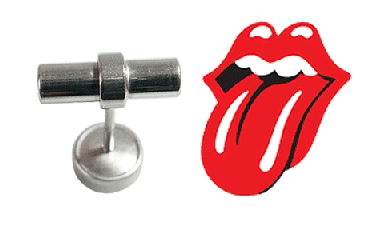 Vibrating Head: approx. 19x6mm
Barbell: approx. 1.6x16mm